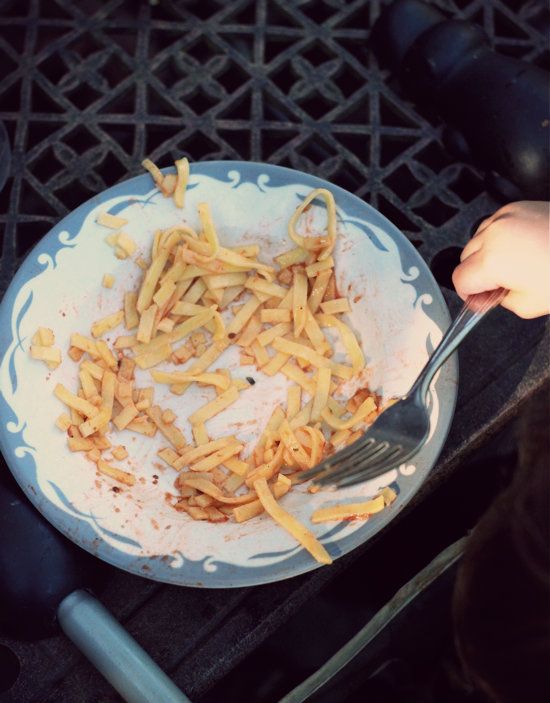 What did you do last Sunday?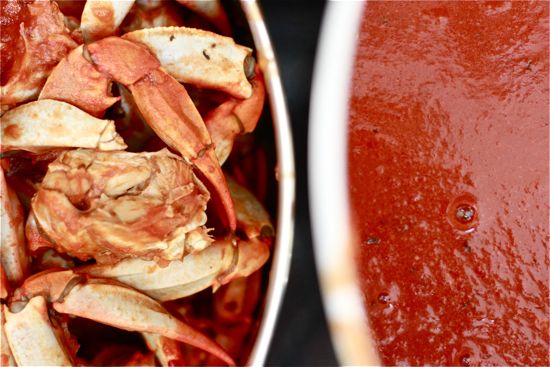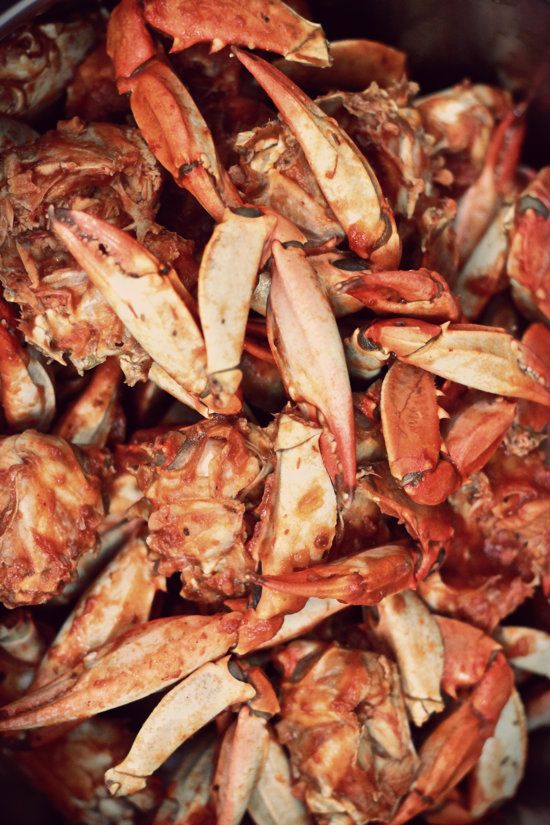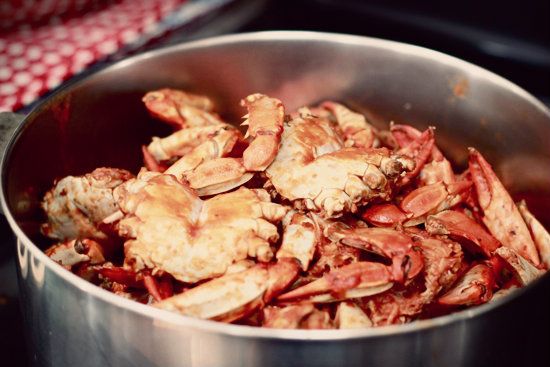 We had crab sauce. Grandpa's crab sauce.
It's an epic event that takes place once a year.
So you better be there…
We start them young…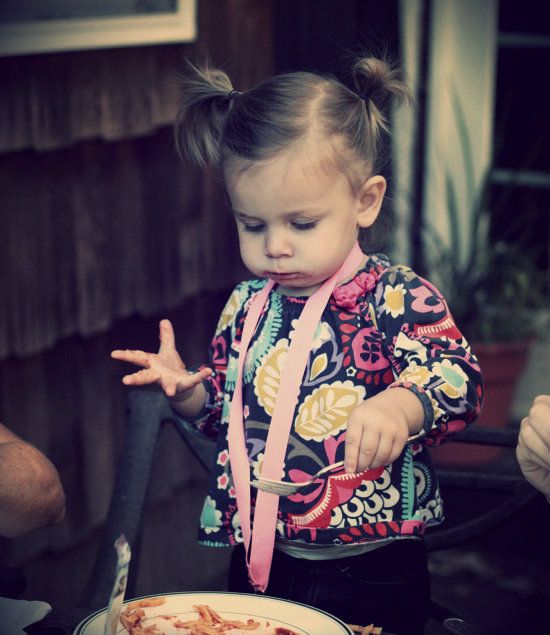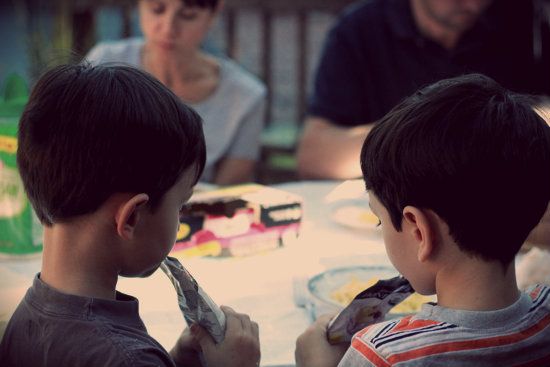 Go through a lot of napkins…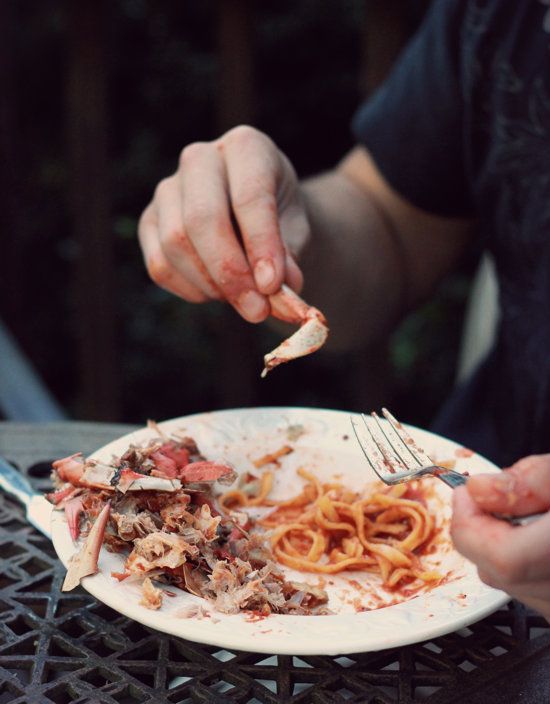 And it's worth every last stain.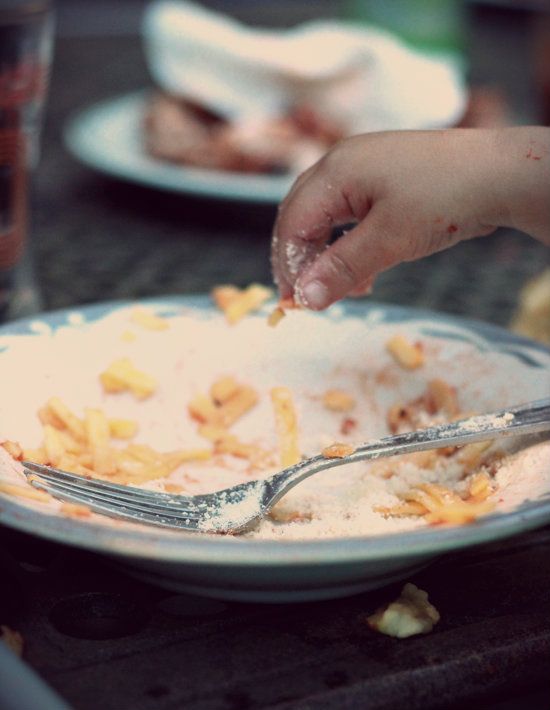 * Grandpa's crab sauce dinner is an annual event you don't want to miss. It has been a traditional family favorite for over 30 years. At one point, he used to catch the crabs himself but has since retired his crabbing gear and position as head cook. He now likes when someone else makes it so he can boss them around. The best time to make crab sauce is June- August when blue crabs are in season.
Print
---
Description
Make friends with your fish guy. If you ask nicely, he will clean and gut the crabs for you.
---
1

large onion

2 tbsp

. butter

1 tbsp

. olive oil

2

x 28 oz. cans of whole tomatoes

12

blue claw crabs, or 24 small ones (cleaned & gutted)

1

lb. linguine or tagliatelle pasta, fresh or dried
salt & pepper
crusty bread for dunking
---
Instructions
In a large heavy bottomed pot, warm the butter and olive oil over moderate heat.
Dice the onion into 1/4 inch pieces and add to the pot.
Saute until lightly golden but not brown, about 10-15 minutes (over browning the onions will make the flavor too strong).
While you are sauteing the onions, puree the tomatoes and their juice in a blender. Doing this gives the sauce an extra silky texture.
Strain the sauce to remove the seeds, which tend to be bitter. Set aside.
Add the crabs to the pot. Saute until they turn red.
Using tongs, remove to a bowl.
Pour the pureed tomatoes into the pot and bring to a simmer.
Meanwhile, gently twist the claws off of the crabs, adding everything back to the pot as you go. Don't forget to add any crab juice from the bowl as well. The idea is to have the claws and bodies separate so everyone can get a little bit of each.
Simmer the crab sauce for a minimum of 3 hours and up to 6. The longer it cooks, the better the flavor will be. Be patient!
When you are ready to eat, cook your pasta according to the package instructions.
Serve each dish with pasta, crabs and a generous amount of sauce. Don't forget the bread.
---
Notes
* When blue crabs are is season, you can freeze them (uncooked) to make this sauce anytime of year. They will keep for about 3 months.
* The tomato sauce (without the crabs) can be made ahead of time refrigerated or frozen.